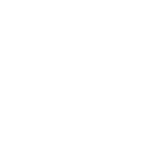 A portion of the proceeds from each purchase directly supports local artists in your community. For every print sold, LBF Group will deduct $1 from the sale price to be credited back to the artist, up to a maximum of $100 per order. Learn more »
How It Works
Order your personalized greeting cards today and beat the holiday rush!
1

Select your design
Choose your favourite greeting card selection from our featured local artists.
2

Select your greeting
Choose a front panel greeting and an inside sentiment, or leave it blank for plenty of writing space.
3

Select your customizations
Would you like to include your company logo or contact information? No problem!
Submit your order
A portion of the proceeds from each purchase directly supports local artists in your community.
TERMS AND CONDITIONS
A minimum quantity of 10 is required for standard orders and a minimum quantity of 50 is required for custom orders. All orders are printed in full colour on white card stock with envelopes included and are subject to HST as applicable. Standard shipping charges apply for order quantities under 100. This promotion is available until December 17, 2021. LBF Group reserves the right to modify or replace any part of these terms and conditions without notice.
CUSTOM OPTIONS: If you have indicated to include your company logo on the inside and/or back panel, a high quality digital file is required. Please provide either jpg, png, tif, eps or pdf format with a minimum resolution of 300 dpi for optimal print production. Upon receipt of your order, we will prepare a digital proof of your selection and send it to the email address provided. You will have an opportunity to (a) approve as is, or (b) advise of any minor changes prior to proceeding with printing. We recommend adding pinpoint@lbfgroup.ca to your contact list to help ensure this communication reaches your inbox. LBF Group respects your privacy and your contact information will never be shared or sold. Custom options are not available for the holiday collection set of 10 (LBF2021HC-LBF11). Please contact us for a quote on additional customizations outside the scope of options offered.
ESTIMATED DELIVERY: Please allow a minimum of 3 business days for order processing upon approval of digital proof.
PAYMENT: Full payment is due upon delivery of your order and payment details will be outlined on the accompanying invoice.